Get To Know Zoar Lutheran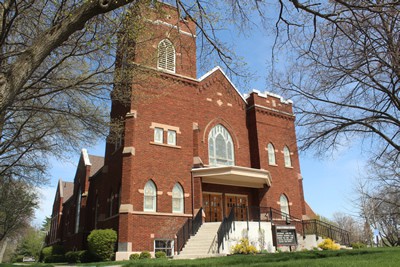 Zoar Lutheran Church has been a cornerstone of Perrysburg since 1850. With over 2500 members, Zoar is a large congregation with a small-town feel and a big heart. Discover Zoar to Be AmaZed!
Our mission is to "Gather, Grow and Give" for the glory and honor of our Lord. We gather through our lively traditional worship, which is conveniently offered four times each weekend. Holy Communion is offered at all services and all who are baptized and believe in Jesus Christ are welcome to the Lord's Supper. Zoar Lutheran also provides numerous opportunities to gather for fellowship and fun for people of all ages!
Zoar Lutheran offers opportunities to grow through various educational opportunities including Bible studies, Sunday School, small groups, adult studies, and Vacation Bible School. Mission trips for adults and youth are planned periodically giving members the opportunities to grow in their knowledge of God's work in the world.
Zoar is also committed to giving to others in Christ's name. A portion of our budget is dedicated to mission in our local community and throughout the world. Among our mission endeavors are programs providing food to those in need, world disaster relief, education on social issues, and outreach support through the ELCA helping people in need worldwide. We have a covenant with Redeemer Lutheran in Toledo through which our ministers and members share leadership, fellowship, events, and funding. We also partner with many other churches in supporting Lutheran Homes Society, Lutheran Social Services of Northwest Ohio, and the Luther Home of Mercy.
At Zoar Lutheran Church, our members feel empowered to work at making a difference in the world and enjoy helping to make it a better place! We invite you to discover what Zoar Lutheran has to offer and how you can help us Be AmaZed by God's wondrous gifts!